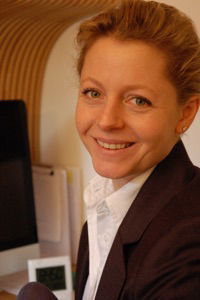 After 9 years (6 in recruitment, 1 in FX, 1 at the UN and 1 year in various short-term contracts) in the corporate world, I "woke" up and realised I was lost in my own corporate jungle. Everyone around me seemed to be swinging through the trees and progressing upwards while I was hacking away at closed doors and glass ceilings. My confidence was shot. I believed I was in a rut and doomed to be a corporate slave forever with no life outside to be proud of. In reality though, I was so busy caught up in my mess that I was blind to the opportunities that cropped up.
If I were to have coached myself at that point using the coaching techniques that we will use, my Deep Dive session would have revealed:
My VALUES :
Honesty - Thorough - Effectiveness - Commitment - Connection - Authenticity - Accountability
Partnership - Choice - Discretion - Professionalism - Balance - Fairness - Family - Reliability
Things that INSPIRE me:
Personal and professional development.
Travel and different cultural nuances (hold dual nationality, lived in 7 countries & visited an additional 45).
Puzzles, innovative design, art (especially street art) and ancient history.
Outdoor sports and adventure – road trips, ice hiking and aqua parks.
My PASSIONS include:
Help people find their feet and their voice to become their best-ever natural self.
Creating adventures and memories. Keeping life real and not letting it become a virtual identity.
Living an integrated life that is healthy, fulfilling and balanced.
BELIEFS:
We are all a student and a teacher to others, including ourselves.
Energy attracts like energy.
We all have something unique to contribute to this world.
An obstacle is simply an opportunity in disguise.
What HELD ME BACK:
Serious lack in confidence – this was a real gremlin for me!
Was unaware of what my actual skills, strengths and abilities were and didn't know how to get out of my rut.
Get caught up working out solutions in my head rather than just taking the plunge.
Being a perfectionist and getting caught up working out solutions in my head.
Believed that to be successful I had to sacrifice everything for the corporate good.
Assumed that my managers and superiors knew best and had my interests at heart.
When I lifted the lid I found my STRENGTHS:
Finding solutions for others, thinking outside the box, and have a mind that quantum leaps and finds connections between random things.
Resourcefulness, a real team player, assertive yet not aggressive, non-judgemental.
Able to quickly grasp new concepts and able to actually understand what people are going through.
Memory for details, faces and facts and able to pick out the salient points when speaking with people.
Able to see both the whole forest and the individual tress within at the same time.
Highly intuitive with very high emotional intelligence and a natural holographic thinker.
Key REALISATIONS hit me like a high-speed train….
I actually wasn't that plain vanilla ice cream melting under corporate frustrations with nothing to offer.
I have a value to bring. I was simply in the wrong industry and work environment.
I had reached my limit of being driven by those around me.– a real rabbit-in-headlights moment.
Recruitment had served its purpose and taught me lessons (both good and bad).
It was time to stop trying to make a name as a "typical" recruiter and to discover my own environment.
It was time to acknowledge that I could offer more and give better attention to people's needs outside of the direct recruitment industry.
GOALS:
Give true depth and insight to those I work with.
Create a space for people to find answers and solutions to their career concerns.
Raise a happy and healthy family.
Integrate a real balance between life and work.
SINCE THEN (2013):
Learnt to believe in my own skills, abilities and strengths.
Grew a passion into a business through word of mouth and tripled annual revenue every year until 2016.
Undertook a highly intensive training course with one of the world's leading professional coaching institutions (iPEC). It involved 360 hours of direct coaching, 5 hours a week of virtual classes, numerous exercises, book report and an exam. All of which I completed in 9 months.
Became both a Certified Professional Coach and an ELI Master Practitioner.
Became a mother to 2 little toddlers/angels/divas (depending on how mischievous they are feeling).
Consciously stride into life instead of hobbling through it.
Coaching enabled me to realise that life isn't a competition between our different selves. It is not a question of "OR". It is a statement of "AND"….I am a mother, wife, daughter, friend, global citizen AND a professional coach. The competition is now about productivity and a day that is won is one where I have progressed forward in all my aspects and balanced my passions as a coach, mother, wife and friend.
It is because of this golden thread that links between my different "hats" that I do not class myself as simply a coach. I am a mentor, consultant, partner in crime, information provider and a career coach. I also make introductions and connections when possible and relevant.
People come to me because they see my value and love the tools, support and space I give, for them to stand up and become their own best self. Dreams are achievable….